Arkansas Circus Arts is so excited to announce our newest and biggest production, The Holiday Cirque Spectacular! There will be two shows only at Wildwood Park for the Arts on December 3rd & 4th.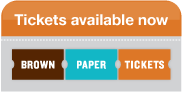 This show will be indoors, in Wildwood's Lucy Lockett Cabe Theater that seats nearly 500. Our story is set in a magical world of winter, Holidays and Yuletide traditions. Local circus and variety performers from Arkansas Circus Arts will take you on a journey through this world as they dazzle you with daring skills and beautiful costuming.
This show was envisioned by ACA co-owner, Camille Rule. Growing up, Camille danced in the Nutcracker every year and always found the Holiday season to be a special time of connecting with family and friends. With the help of the ACA team and professional performers, this heart warming story will come to life on stage! "The costumes are over the top and so is the choreography", says Camille, "We are really pushing ourselves to create a fabulous wonderland that brings a message of peace and joy to the audience."
As with all ACA shows, there will be local libations, nibbles, and live music before the show and at intermission. This is an all ages show and event! Tickets can be purchased online or at the door: http://www.brownpapertickets.com/event/2706874 However, we recommend purchasing your tickets online before the show to ensure you get a seat!
One of the most special things about this show, is that all the talent is local. We aren't flying performers in from out of state and all the proceeds go back to small businesses and local entrepreneurs. All Arkansas talent, food, and theatrics!